something about owning a boston terrier changes your life- their boundless energy, goofy senses of humor, pointy bat ears and snorgling little grunts as they hunt for crumbs on the floor... oh maybe that's just mine! still, each time i meet another boston buddy, i find that they all have the same unchecked affection for life that my penelope does. it's infectious!
i'm not usually one to show my love for something via t-shirts, accessories or knick-knacks, mostly given to the fact that a lot of said merchandise is usually well, gaudy. i should know, having been the recipient of many forms of awful BT merchandise over the years (switch plate covers, magnets, etc.). so imagine my surprise when i stumbled upon
all-mighty
, a clothing and accessory company launched in 2004 by sisters erica & jennifer daking, their motto being "for the love of boston terriers and all things cute". one peek at their goods and i was hooked- t-shirts with boston terriers peeking out from the middle of a cheeseburger?! so sold!
and so it was with great interest that i checked out the launch of their new label,
dainty june
, a few months ago.
dainty june
is a collaboration between the daking sisters and their friend, jennifer johnson. sadly, boston terriers are absent from the collection, but what you get in return makes up for it by way of versatile pieces that embody that vintage/modern aesthetic i gravitate towards. the obvious nods to the sixties modernized by color & cut are, i think, just what fall 2009 is calling out for.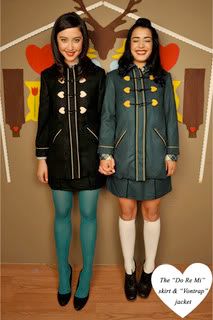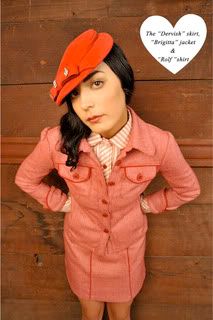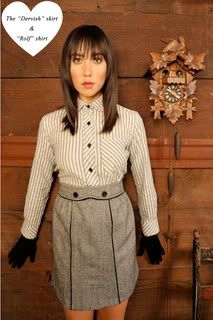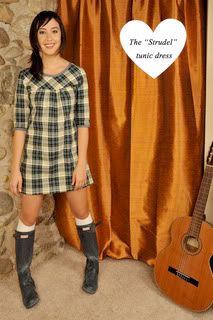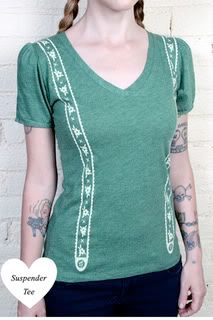 and despite the absence of bostons, penelope has woken from her nap to give her seal of approval!