i hope you all had a great weekend! here in portland, we've woken up to super frigid conditions. after driving my husband downtown for jury duty earlier this morning, i've yet to warm back up- even with these 20 layers i'm wearing and the heat blasting away. oh well, here's what's on my mind today...
this is an obsession totally limited to my house so until now only my husband has known how deep my love for sneaker socks runs! a gift from my aunt lucy in texas, these are the raddest, comfiest socks EVEH!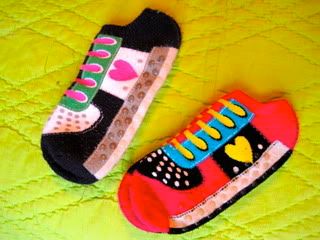 i watched the charlene yi and michael cera sorta documentary / sorta film 'paper heart' saturday night and was really disappointed. so far my exposure to charlene has been limited her teeny supporting role in 'knocked up' but i'm quite familiar with cera's work and thought he'd at least provide a bright spot. not so! last year's mediocre 'nick and nora's infinite playlist' is worlds better.
here's a new necklace i made for a soon to open etsy shop...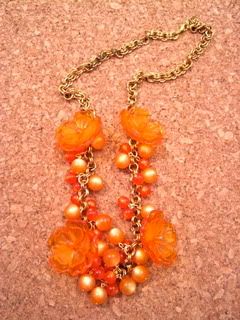 so many people have asked me if i sell on etsy or have suggested that i sell on etsy that i'm going to give it a shot. i'm making all new secondary stock and will be opening shop by the end of the week. don't worry, my current shop is still up and running!
and now i'm off to make some tea- i'm hoping that will warm me back up cos seriously, BRRR!