my husband nat, my friend siobhan and i went downtown last night to check out
first thursday
. our reason for going, and first stop, was
skinner's
show at
upper playground
.
my husband has been talking about
skinner
forever it seems- at least since he shared a show with
martin ontiveros
(a local artist whose work we love!) at san francisco's
super 7
last year. and now i see why! while i appreciated seeing his work online, it's a whole other experience in person- a 3D experience! serious, glasses and everything.
here are some pics -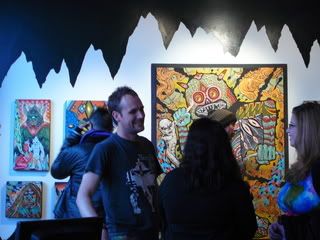 skinner himself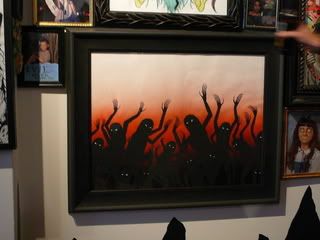 one of my favorites!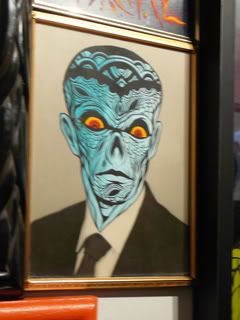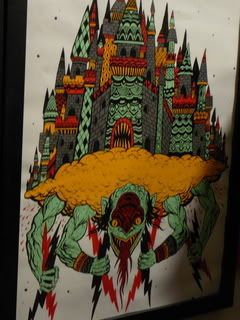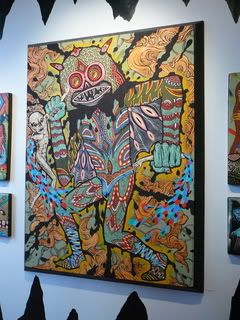 just imagine this one in 3D!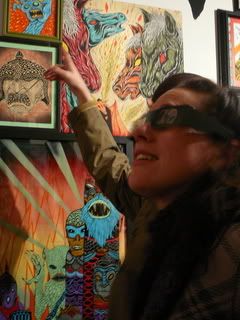 siobhan taking in the awesomeness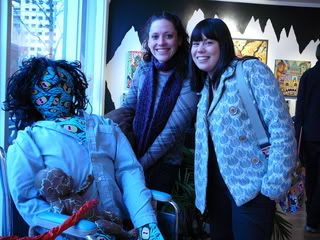 siobhan and myself
nat and i were pretty bummed that we couldn't take a piece home with us, we've just had too many expenses lately. some day though, some day!