OMG while looking up info for local burger joint, stanich's, i stumbled across the portland hamburger blog which is exactly what the name suggests. i have spent so much time drooling over the local finds as well as the burgers from faraway lands like chicago and tokyo...
just look at all these gorgeous burgers!

so i totally ate at arctic circle all the time as a kid & thought they were all extinct but apparently not! i am predicting a visit very soon!
and now penelope's getting in on the burger actions!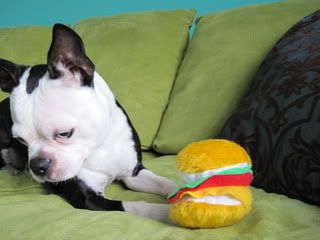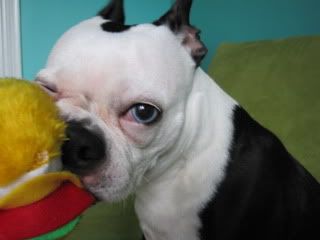 and after she destroyed her toy, i turned it into a burger hat that she LOVES to wear! can't you tell??
oh and if you're in portland do check out stanich's for some old time college sports decor, trivia questions on every table and delicious burgers!