i'm back to wrap up my spring trend predictions. if you'll recall, yesterday i said it really boils down to two words: color and sparkle. well, i think you'll agree we covered color so let's move on to sparkle. first, let's define it: sometimes rhinestones are in, sometimes metallics, sometimes sequins and sometimes crystals... but this spring i think we'll be seeing all of it!
just like jewel tones, sparkle is usually reserved for the more somber fall and winter months, methinks to chase away gloom and liven the holiday party season. personally, i couldn't be happier to welcome some flash and sizzle to spring as well! gold, silver and bronze have got to be the prettiest neutrals around, going with literally anything. they're a nice addition to conservative outfits as well as bright spring looks.
here are some of my favorite finds...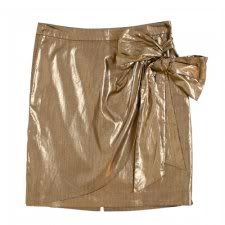 how darling and sassy is this metallic gold bow skirt from shopruche.com?? very!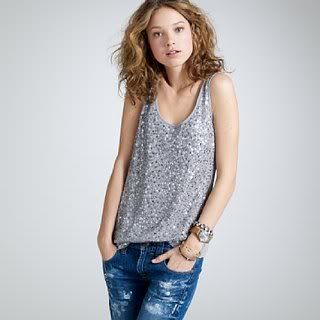 every girls needs a sequined shell like this one from jcrew.com right?!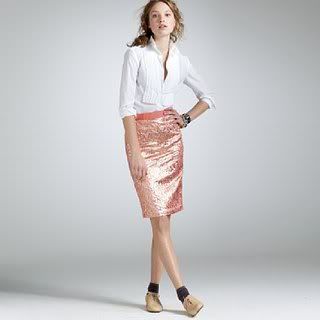 how fun is the pink gold shade on this pencil skirt from jcrew.com?!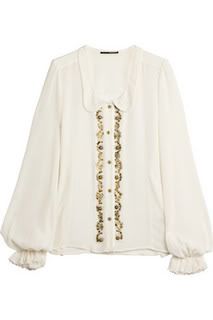 even small details on a conservative blouse like this one from armand basi available at theoutnet.com add some jazz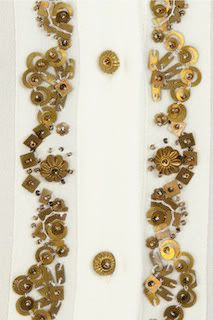 sequin detail from armand basi shirt pictured above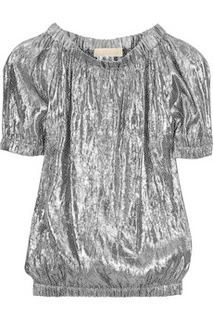 and how wonderful and versatile is this silver lame boat neck blouse from michael kors?? i can see it over a turtle neck & jeans or paired with a bright skirt in warmer weather - available at theoutnet.com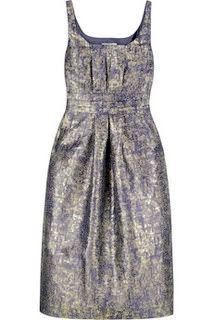 this lovely metallic silk blend dress from moschino cheap & chic is just crying out for a bright coral cardigan and the shoes below...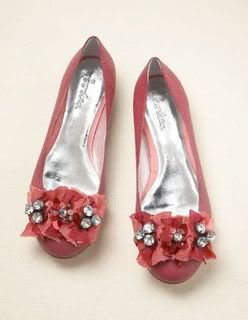 oh bright coral ribbon flats with rhinestone embellishing, how do i love thee? let me count the ways! from bodenusa.com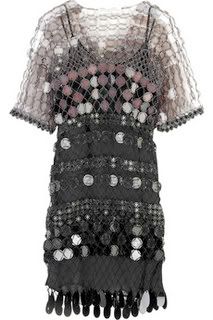 got an extra $2400 laying around?? i don't but that isn't stopping me from wanting this stella mccartney paillette embellished dress to wear over skinny jeans! available at theoutnet.com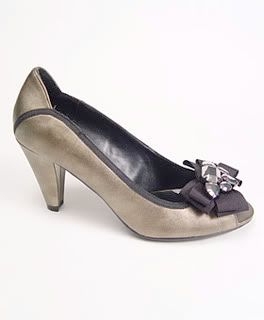 these pumps from shopplasticland.com with their matte gold sheen and glass jewel detail embody it all for me!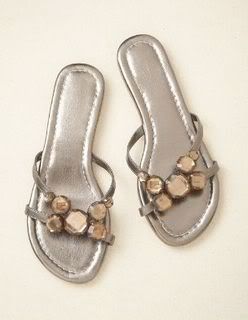 these sandals from bodenusa.com are very similar to a pair i had years ago and i sure wore those things to death!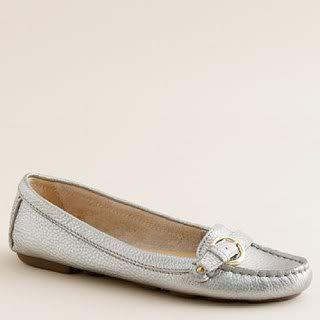 silver really livens up what would normally be a pretty staid driving shoe - jcrew.com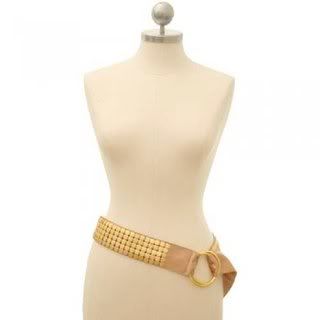 i'm really not a belt person but i would totally rock this one from shopruche.com!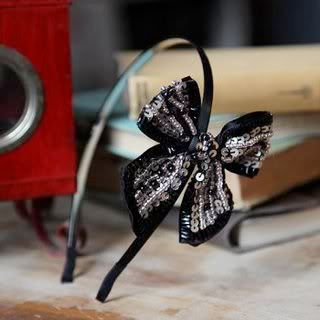 yes, the headband trends is still in effect as seen here with this darling sequined bow from shopruche.com
so there you go, dear readers- the only trends that will matter this spring! sure there's some talk of military inspired garb but that's something that's been cycling through the fashion industry since the 90's (at least!) and frankly, i'm bored of it. sure, a nice napoleon jacket is always in style but dare i say, that makes it a classic and not a trend.
have fun playing with your bright colors and sparkles- i know i will!