posting may be light the rest of the week, after a month of waiting on back-ordered supplies they've all come in at once and i'm busy making jewelry so i can update my shop in time for post-thanksgiving xmas shopping! in fact, i hope to make my update early next week. expect more macaroon necklaces, new bracelets and more!
so i'll just be sitting here, working away while i watch 'the riches' & 'parks & recreation' on hulu and break occasionally to play with my pup, penelope.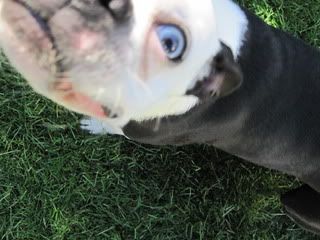 have a great week everyone!