i am still hard at work on new items for the shop and am aiming at updating wednesday AM. in the meantime, i decided to compile some of my recent all-time favorite jam sessions for you... and in case you were wondering, "all-time favorite jam session" is my expression for something that is awesome, ie. "that show 'parks & recreation' is my new all-time favorite jam session". so here we go!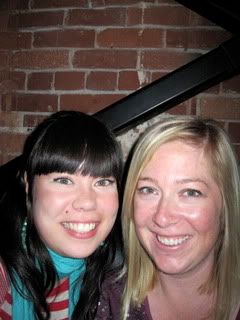 me and my cousin-in-law, alyse, at rotture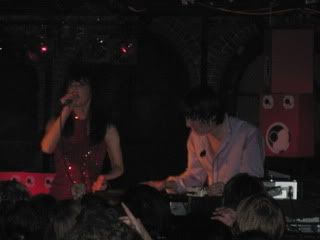 ida no and johnny jewel of glass candy
continuing on the music theme, check out this week's allez allez mix, courtesy of rev milo speedwagon. featuring people, caravan, ennio morricone, led zeppelin and more, it's pretty awesome and was a great mellow-out after glass candy!

while i rarely neglect my pedicure, i've never been much of a manicure girl. lately though, i've been painting my short nails and love it! it definitely cuts down on my nail biting and finger fidgets- i wouldn't want to ruin my paint job after all. the shade i'm totally obsessing over- and am wearing as i type- is
OPI for sephora
's 'ocean love potion'...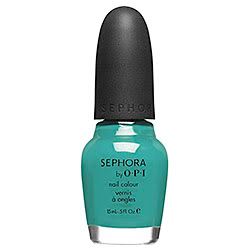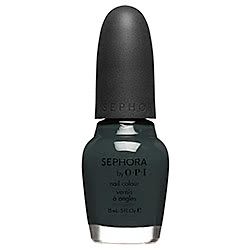 and lastly, i am in love with my new GAP mixed stripe waffle-knit tees! i have one in red/white and one in grey/black and want to go back for one in navy/white. unfortunately, the website's photos are terrible and totally off on colors available in-store but trust me, these are the cutest, coziest tees eveh!
have a lovely week everyone, i hope to be posting once more on wednesday to let you know new lovelies are up in the shop. toodleooo!